Current Favorites: Little Mix, DOTS & More
Hey guys! I'm back again with one of my favorite segment on my blog, the Current Favorites post. It's my third blog post for this little segment and I couldn't be more excited to share with you some of the things that I am currently loving. These favorites I am gonna share are so random, it ranges from music to TV series, to manga and more!
For music, I am currently obsessed with Ariana Grande's latest album, especially here first track Dangerous Woman. I just love the feels! and her vocals are perfection! It's a rare thing nowadays for pop stars to actually have the "voice".
I also have been loving Little Mix lately. I can't believe they have been in the industry for quite a time already. I've heard of them first on their single "Black Magic" because of Youtubers that used the song for videos. But it was not until just recently when their single "Secret Love Song" top off the chart. Their vocals and blending are amazing!
I am a huge fan of watching television series and when I first saw GOT, it wasn't really my type of genre. It's brutal, controversial and full of uncensored sexual content. However, when I decided to get to know the flow of the story, I got hooked. Never mind the rated PG scenes, the story is pretty good! It is currently on the 6th season and it just gets even more intense.
I am also a fan of Korean series. Because of Meteor Garden if you guys still remember (haaay childhood memories), I got hooked with watching foreign tv shows. And it opened doors for Korean tv series too. Ever since the Meteor Garden Korean Remake, the "Boys Over Flowers" I got really into watching Korean series. And because I was so obsessed with Boys Over Flowers especially with its lead male Lee Min Ho, I have been watching his tv projects from then on. And it eventually lead me to watch some other famous Korean Series too.
I have just watched this 2014 hit Korean Series My Love From The Star. It literally made me crazy! it was just so good. The story was not the usual love story and very heart warming. If you're gonna ask me for a Korean series recommendation, I say this series is really a must!
I have also watched this amazing Korean series too. This was also another love story that is not the typical one unlike all the rest of tv series out there. If you have been reading my blog, you would know I got really obsessed with this series. In fact, I have a couple of blog posts regarding this series which shows how obsessed I was back then. I tell you, this love story was made realistic in the sense that the struggles of the lead couple is just like what happens in real life; opposite belief, the difference in career principles, tragic occurrences and more. I say, this is by far one of my favorite. Check out my posts of this korean series
here
and
here
.
I am also a huge anime fan. I have been watching anime since high school up until now that I am in my early 20s. I guess anime is just a thing for us 90s kid. And currently, I am watching this amazing anime entitled Kabaneri of the Iron Fortress which has an epic story. It's still on going and I'm currently up to date with the latest episode. It goes live every Thursdays :) A must watch!
For mobile apps, I have recently downloaded My Cycles which basically lets us girls keep track of our menstrual cycle. This app comes very handy because it lets us know when our next period will be so we'll be ready and well equip when that time of the month comes. Not only that, for those wishing to conceive or avoid it, this app can help you too because it lets us know not only when the next period is but also our fertility period, ovulation and so on.
Next is my recent favorite Webtoon. It has a ton of manga that ranges from Romance, Fantasy, Drama, Thriller and so on. I have read quite a lot all ready and I'm already hooked!
Speaking of Webtoon, here I listed my favorite manga that I have loved reading recently.
Helios Femina is by Michelle Phan who we all know is the iconic Youtube beauty guru. Aside from her epic youtube videos and beauty tips she also is very creative and artistic. She showcases this side of her in this amazing manga. I instantly fell in love with the graphics, the colors and basically everything in it.
Aside from Helios Femina, I also love reading these equally amazing manga from Webtoon too. If you are a fan of watching tv series like I do, manga basically translates a story as heartwarming or thrill as a tv series does. It's even better at some point!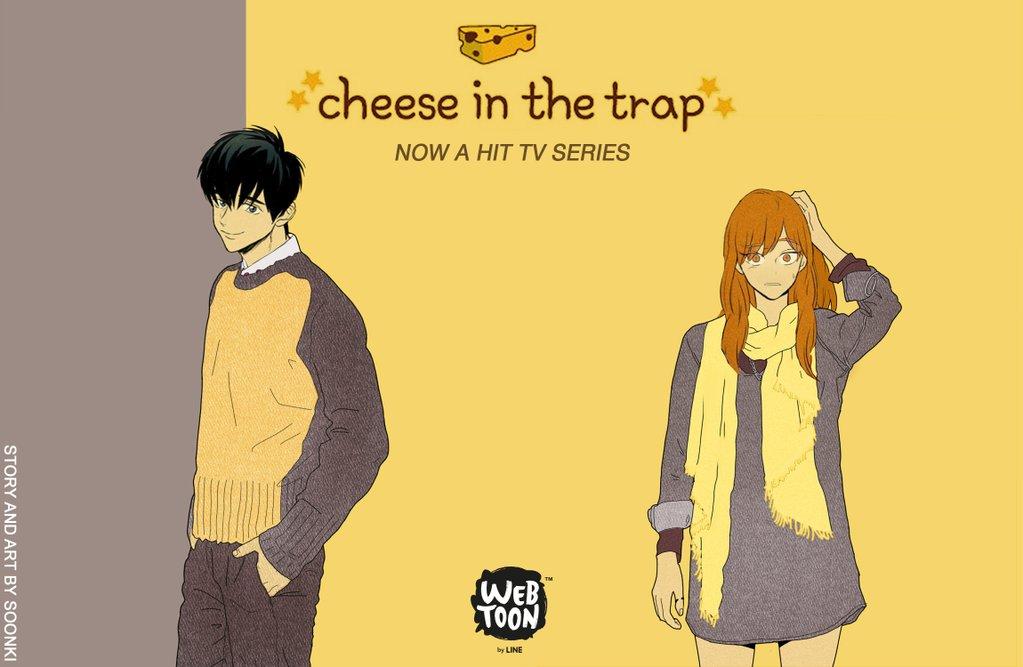 As you all know I am a huge Youtube fan and I get to see a ton of videos and Youtubers. And recently, I have been watching Christian Leblanc's travel vlogs. I got hooked not only because he's currently roaming around Philippines right now vlogging his Philippines adventure but also because he makes epic travel videos. I love that I get to see the world with his vlogs. It's like I am travelling as I watch his videos.
So those are my current top favorites which I know is very random. tehee. But that's because I'm a very random person I guess. Anyway, that is it for now guys. Enjoy your weekend and see you on my next post!
<3