MET Gala 2016 Best Dressed
Good morning guys! so Met Gala 2016 has just recently taken place and everyone are still in awe with the wonderful creations celebrities have worn. For this year, the theme was "Fashion meets Technology" and everyone dressed up in their best dresses and suits. So I've listed down my top best dressed for the event. Take a look.
Zayne literally screams "Night and Shining Armour"!!! lol but I like it! they look so cute! and Gigi looks fab too! overall, this couple is goals!
Next in line is Gigi's bff, Kendal Jenner who never fails to stun me! just take a moment to appreciate her look! her makeup is gorgeous, plain yet so chic and it balances her sexy and colorful mosaic-like dress!
Taylor was channeling her inner rockstar in this look. People were quite confused and others even hate her look but personally, I think she looks unique and overall awesome. Let's just give her the benefit of the doubt. Let's just say, she's trying out a new look and I think she looks awesome even on this punk look.
Beyonce, out girl looked this incredibly awesome at the Met Gala! No words can describe her.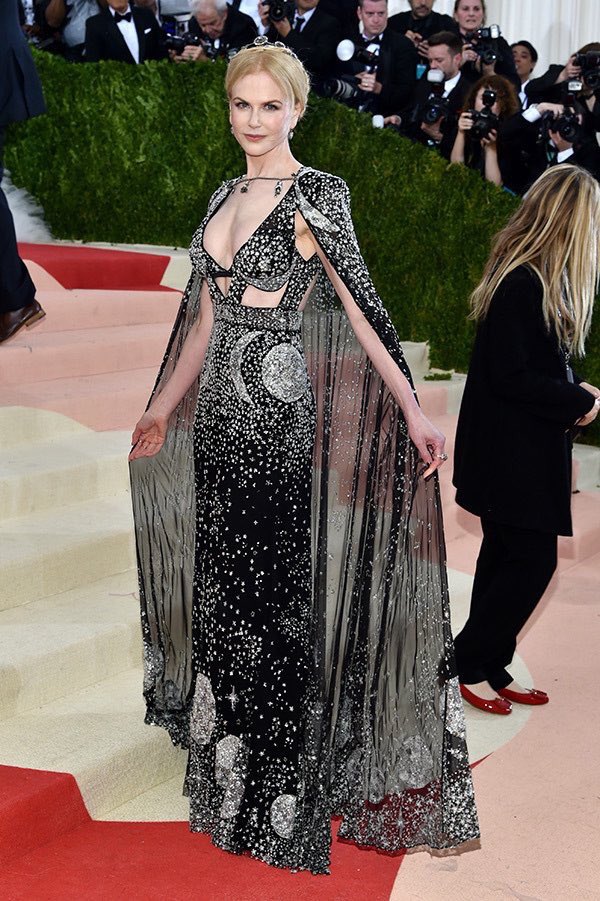 I love the galactic-futuristic look she was channeling out.
Kim K. looked even more flawless with her metallic silver look. She's no doubt always on point!
Selena Gomez looks amazing with her Mad Max inspired outfit! Other people didn't like that she chose to look simple and sweet. People expect her to look fierce and sexy which I did too. But I think, she looks even better with simple look like in this event. She looks naturally beautiful.
And this dress...hmmm.. brought my childhood fantasy come to life! who would have thought that the Cinderella dress is possible!
Overall, everyone who graced the event was at their best. They have strut their incredibly wonderful dresses and suits with their signature smiles and mesmerizing makeup looks. Anyway, how about you!? who were your best dressed? let me know in the comment section down below!
<3