Braided Holiday Hairstyles
5:41:00 PM
Can you feel Christmas with this cold weather? I definitely do! It's the perfect time to get cozy and wear our favorite Christmas sweat shirts. And as you guys know, a lot of parties come along the Christmas holiday. Have you girls shopped for your dresses already? I blogged a ton of cute dresses that you might love in my previous posts
(here,here,here,here).
Let's say you have your party dresses ready by this time. The next step you might want to consider is what hairstyle will you rock for this holiday season. I know this might not be a big deal for you but common! it's the holiday and we all want to make it extra special right? and special events entail special hair styles! I browsed a lot of cute hairstyles that I thought were perfect for this season. I pinned my favorite ones on my pinterest board
(follow me on pinterest)
. Here are some.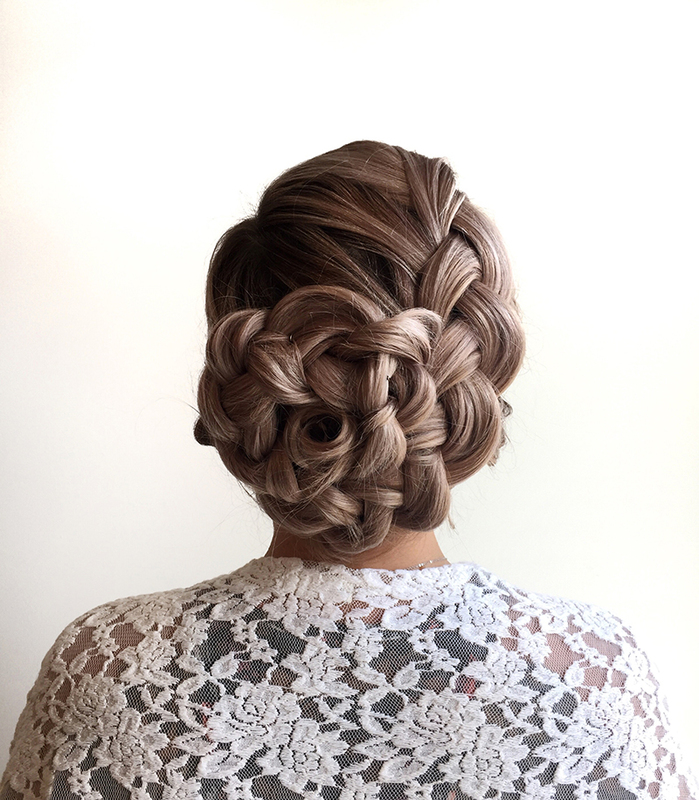 Wound Up Braided Updo
(source)
Whimsical Waterfall & Flower Braid Updo
(source)
Most of these are braided hairstyles. Whether you are going to a formal party of even just a family gathering, I think adding a touch of braid will definitely spice up your hair look. Braids are such a huge thing this 2016. And if you haven't tried the braid trend yet, perhaps this holiday season is the perfect occasion for it.
If you're not the braided type of person, you can go ahead and do your basic curls or sleek straight hair. Add a little hair accessory and you'd look just as amazing! But if you want to be extra ordinary, you might want to dare and color your hair! This year is just about being out there and expressing oneself. Brightly colored hair are very acceptable nowadays and are even praised for being bold.
And in case you have short hair and you want to rock a long hair style or the other way around, you can always opt in using hair extensions. And speaking of, I know the
best place to buy hair extensions
. You know I have blogged a number of online shops lately, especially on where to find gorgeous dresses. As for hair extensions and accessories, I recommend you
check DreamWheatHair.com now
. They have cool hair extensions for basically any hairstyle you want. They even have ombre hair! And as you can see in the photos below, they have very natural looking wigs. With hair extensions and wigs, you can basically rock any hairstyle you want without damaging your natural hair. Ain't that great!? kudos to who ever invented this!
lol
I honestly suck with braids and can't eve do curls! but I'm trying. lol Anyway, let me know if you re-create those cute hairstyles! I might try do them on my own!
***